Background & The Brief
James C. Brett are a major wool manufacturer and wholesale, supplying high quality patterns and yarns to retailers across the UK and USA.
They have a fast changing range of knitting and crochet yarns and associated patterns, divided by yarn and pattern category types which they need stockists to be able to view at a glance
The Solution
We have created a custom database solution using a combination of PHP and MySQL which allows easy cross referencing of associated products. By implementing a bespoke solution, we are able to keep server overheads low, and make alterations to functions to account for changes in their product matrix.
The backend is coupled to a hand coded, fully responsive HTML/CSS front end site, and complemented by an active Facebook social media presence.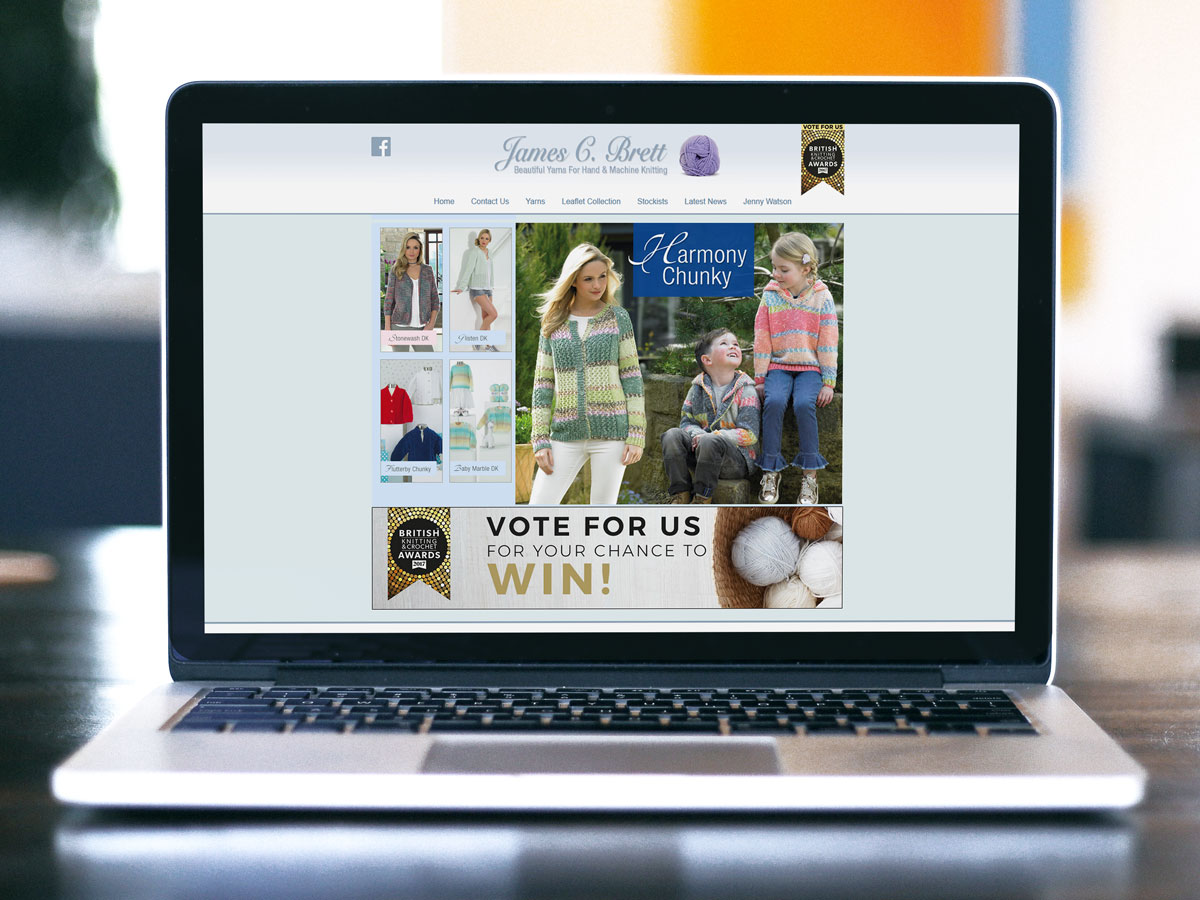 Click here to visit www.jamescbrett.co.uk
Back to Digital Work